The public relations agency in Latin America.
AUDIENCE-BASED PROGRAMMING
Our best bet for attention and engagement is to become a part of other people's stories.
We are a public relations firm specializing in corporate and consumer campaigns for clients across the Latin American region. Our fundamental belief: in a world of big data and automation, the ability to connect with people, to inform and persuade them of a particular point of view through relationships, evidence and discussion is more important to businesses than ever.
Our expertise is based on earned influence – the ability to consistently convey a message on behalf of our clients to generate a response. The latter may involve a belief, a call to action, a new consideration or simply increased awareness. Our clients' audiences range from consumers and employees, to business partners and local regulators.
What LatAm Intersect does?
Consulting, planning, management, and monitoring of global pr campaigns, media relations, production of creative content, development of research and bespoke studies and much more.
LatAm Intersect Public Relations Services
Public relations (PR) has always defied definition as a true marketing science. Great agencies were traditionally based on individual – often jealously guarded – relationships, an indefinable capacity to spot or shape news, and the ability to convince others of the same.
As PR professionals aspired to mimic other marketing disciplines in terms of geography and scope, the above definitions proved a barrier; how do you scale relationships or a nose for news? Another challenge has been the nature of large PR mandates, increasingly reflecting those of other marketing services such as advertising and market research. PR's traditional logic of local – relationships, contexts, stories, relevance etc – may have served a parochial industry supported by local budgets, but is diametrically opposed to the relentless currency of globality, scalability and cost rationalization the underpin the rest of the marketing services sector.
Audience-based Programming
Our best bet for attention and engagement – especially amongst the youth – is to become a part of other people's  stories. The promise of such an approach, is that once access is secured, audiences' will remain open to your brand proposition and messaging, as long as they believe that the content is about them. They offer a consistent, safe terrain for a brand to maintain engagement, irrespective of business activity. Ensuring relevance to an increasingly expanded audience mitigates risk associated with a limited influencer pool.
Audience
As the protagonist not the brand; great stories are for and about people, not products or organisations. a sustained period (at least 12 months)
Association
The brand must associate with the audience through and in the story.
Debate
The story must contain an element of debate or discussion; great stories are not platitudes. a sustained period (at least 12 months)
Longevity
The story must be capable of being told and re-told with relevance and meaning over a sustained period (at least 12 months)
What our clients are saying about us..
Alistair King
OTA Insight
Content Marketing Manager
The Intersect team knows the Latin American market well and offers a very personal touch in their service to clients. They are lovely people to work with.

Rocio Herraiz
SiteMinder
Former PR Manager EMEA & LatAm
I have worked with this team for more than two years and I can say that the work they do is impeccable. They are always up to date with developments in the sector and are very professional. Their method and way of doing communication and PR is infallible since it is based on a constant proactive work of positioning the brand through its network of contacts in the media. This system is essential to achieve visibility in the different markets of Latin America and I can say that, in my opinion, Latam Intersect PR is the perfect agency to achieve that goal.

Amber Johnston
Alchemy Startegy
Founder
The LatAm Intersect PR team supported many Alchemy projects, when the Covid-19 entered Brazil and their crisis management was second to none.
Working on individual strategies, they were able to mobilise and become the voice of so many projects that needed to be heard and helped.
Creating different campaigns for the specific areas in need, they instantly generated so much support and media in communications locally and Internationally, we are very grateful to the team.

Our LatAm intersect pr team enable international brands to propagate stories, messaging and brand positioning across the Latin America through the use of a proven methodology based on the adaptation of global content, the leveraging of deep relationships and a profound knowledge of region. We are never going to tell you: 'this won't work here'. We are only going to focus on: 'this is how to make it work here'.

CLAUDIA DARÉ
FOUNDER AND MANAGING DIRECTOR
Claudia Daré has more than 30 years' experience in journalism, public relations and communication. She is a specialist in strategic planning and cross-border coordination, and has led campaigns for clients in various sectors of consumer, health, corporate and technology. Based in Mexico and the US from 2008 to 2013, she was a foreign correspondent for Valor Econômico and Época magazine – both Globo Group publications. During her career Claudia has held senior positions in large agencies such as Andreoli MSL and Edelman / Zeno (Brazil) as well as, most recently, head of Latin America for an independent firm building and managing an extensive network across the region.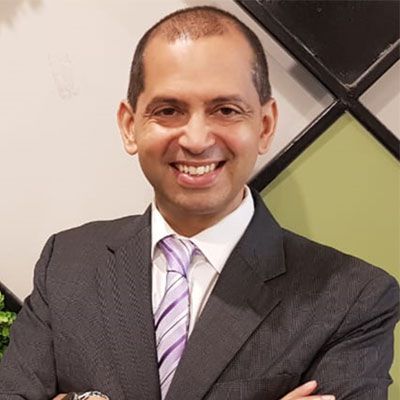 ROGER DARASHAH
FOUNDING PARTNER
Roger has nearly 30 years of international communications experience, including positions in London, Paris, Barcelona, Sao Paulo and Mumbai. He previously worked for Edelman, where he was deputy managing director Europe and Brazil as EVP global technology and international business director.
Roger also led the Hotwire office in Paris and managed European programs for Weber Shandwick (London/Grenoble). He was most recently chief operating officer of India's largest public relations firm, Adfactors.