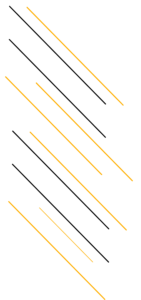 Named Best Regional Leader by WFCA, Roger Darashah boasts three decades of experience in international communications, having assumed pivotal roles from cities including London, Paris, Barcelona, São Paulo, and Mumbai.
His work and teams have secured numerous industry recognitions including Sabre Awards in 2021, 2022, and 2023, PR Week Awards in 2021 and 2023, Jatobá Awards in 2021 and 2022, Davos Awards in 2022, PR News accolades in 2022 and 2023 and PR News Digital Awards in 2023.
Roger's career highlights include his tenure as Chief Operating Officer of Adfactors, India's largest public relations firm, and his role as Deputy General Director for Europe and subsequently Head of International Business in Latin America with Edelman. He previously led the boutique technology Hotwire's Paris office, prior to which he managed European programs for Weber Shandwick, based in London and Grenoble (France).
Roger's passion for storytelling is unwavering, but he is not just a creator of tales, he is a seeker of stories hidden in plain sight. Guided by thought-provoking questions, he uncovers narratives, like why some people turn to comfort food while others endure the treadmill's torment in times of stress. He delves into what inspires one employee to follow a leader, while another follows only their passion. He probes the mysteries of why consumers connect with certain brands while overlooking others.
For Roger, the answers are seldom found within the product itself. Instead, they reside in the realms of novels, films, music, culture, anecdotes and – of course – the data that surround them.
Roger is also the author of the e-book "Unleashing the Power of Adjacency, How PR Firms Can Prosper in a World of Paid"