LatAm Intersect PR's 'Bora Testar' Campaign Scoops Two Latin American Sabre Awards
Campaign wins the 'Superior Achievement in Research and Planning' category, as well as the 'Media Relations' category
Agency's 'Tie-less Banking' campaign also nominated in the 'Business to Business Marketing' category
Latam Intersect PR's Bora Testar! (Let's Test!) scooped two of the industry's most prestigious awards Sabre Latin America 2021.  The pro-bono campaign was designed to encourage citizens from across Brazil's largest 'favela' communities to test themselves and their families.
LatAm Intersect PR joined forces with specialist marketing and events company, Outdoor Social[1], to promote the availability of local testing centres amongst these communities through word-of-mouth, proactive media relations and an extremely effective influencer engagement programme which mobilized some of Brazil's leading celebrities and activists to the cause.
In addition to helping to mitigate the risks and effects of contracting COVID-19, resulting data proved in valuable for authorities, media and other involved parties to keep a track of all aspects of the pandemic – from the socio-economic situation of these most affected, to awareness and adherence levels of safety precautions, social distancing and other precautionary measures.
As background to the campaign, by August last year, nearly 4 million Brazilians had been tested positive for the COVID-19 infection, ranking the country behind only the US in terms of infection numbers, with new cases being added at a rate of one million a month. The situation was particularly pronounced across the Brazil's favela communities; improvised and, typically, unplanned neighborhoods typically inhabited by the country's poorest citizens situated in or around major conurbations.
Claudia Dare, Founder and Managing Director of LatAm Intersect PR explained that in such environments, the impacts of the pandemic – social, economic and health – was multiplied.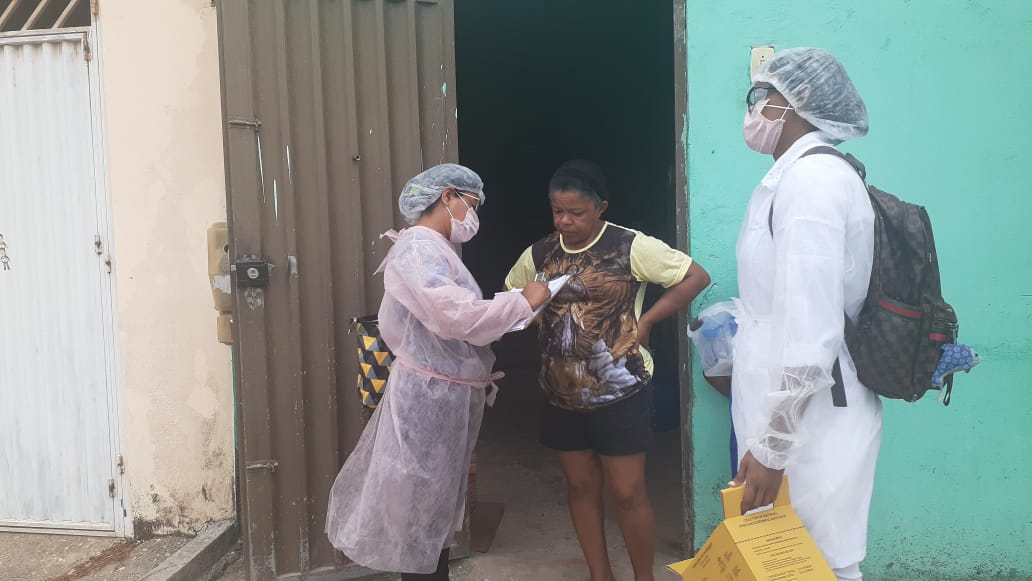 "Close living conditions made social distancing a theoretical precaution rather than a practical one, financial constraints obliged the majority of inhabitants to continue working (as best they can), while access to medical care and treatment is extremely limited," she said.
"Absolute anonymity was assured to all participants, and we carefully avoided any form of association with political parties or organisations – all essential considerations to maximize participation."
Teams then carefully logged all the data onto an online platform providing various 'cuts' to generate insights around incidence based on gender, age, ethnicity, geography etc. all of which represented the country's first, 'first-hand' view of the impact of Covid on some of its most vulnerable communities.  All the data was published nationally representing invaluable data 'of record' for newspapers, journalists, broadcasters and – ultimately– decision-makers.
"The communications challenge was as significant as the public health one; with so much mis (or incomplete) information within communities who are traditionally 'skeptical' about Government motivations and intervention.  Careful media placement supported by an array of incredibly generous influencers – all of whom made themselves available at no charge – ensured that the message was delivered," Claudia concluded.
Campaign elements included:
Proactive media relations; including coverage in The Washington Post, The Telegraph and The Guardian in addition to airtime on Brazil's largest network.  The Bora Testar campaign was broadcast on the news for an entire day on the country's most watched station, TV Globo, from 7 in the morning on Bom Dia Brasil until 10 at night, passing through Jornal Nacional – the audience leader among television stations in the country, connecting with more than 20 million people per night.
Social media; the above was also propagated across the following platforms; which we updated and shared across our communities with new and distinct content:
Influencer engagement;
As a firm, we believe in the power of persuasion – of debate, discussion, of data and argument – to convey a message or influence behaviour.  This belief was reflected in our choice of influencers and terms of engagement – none of the influencers or celebrities participating in our campaign were remunerated for the same including TV presenter Globo Luciano Hulk, with 19.7M followers, commented on the campaign in addition to Sabrina Sato, a TV celebrity with 28.8M followers, and many other models and artists, community leaders and other influencers to whom favela communities would relate all participated.
LatAm Intersect PR's 'tie-less banking' campaign for banking software specialist, Temenos, was also a finalist in the Business to Business Marketing category.  The regional campaign was based around the aspiration of a more open, flexible, informal banking sector (traditionally conservative in Latin America).
The 'tie-less' metaphor reflects not only the new, less formal services that are emerging but a new generation of customer and professional beginning to shape the industry.   The campaign was fueled my market research analyzing and comparing 'tie-less banking' in various countries across Latin America, and the implications for the sector as a whole.